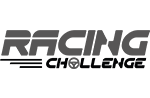 Racing Challenge
Fasten your seat belts. Ready, set, go !
Aboard your car, choose one of the racing tracks of Racing Challenge and try to win the race against your opponent !
With virtual-reality goggles, experience racing in the shoes of real professional race driver in your favorite car ! Our driving simulators will make you feel real and amazing racing sensations.
Extra charge: €5 one session