Enjoy your picnic inside the park in 2021 !
Come with your family at WAVE ISLAND and enjoy our whole new picnic area which will make your day easier in the water park. In 2020, bringing you own meal will be allowed inside our amusement park, in a controlled and dedicated area.
New in 2021 : Enjoy a meal with your family on DA WAVE's terrace, in front of our artificial wave !
If you want to enjoy your own meal at WAVE ISLAND, it is now possible ! Located on DA WAVE's panoramic terrace, our new picnic area will make your day easier and allow you to spend the whole day inside the park with your family. Our picnic zone will be a shaded area and will offer and equipped and quiet space.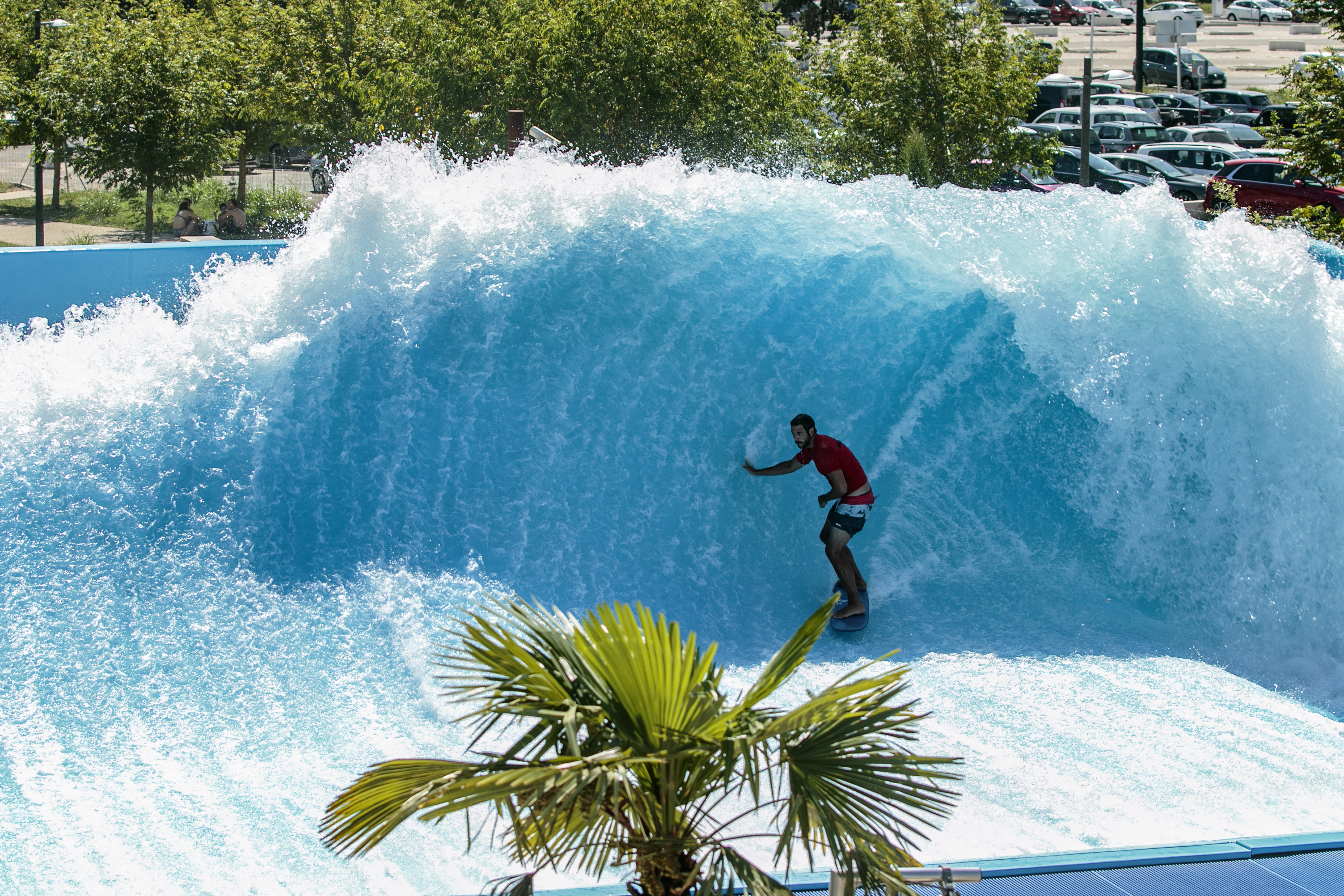 How to proceed ? Leave you cooler ice boxes at our coller check service, on DA WAVE's terrace. As a reminder, food in prohibited after the foot baths. Leaving your ice boxes at our check service is mandatory and it will cost you €5.
At lunch time, you will be albe to enjoy your picnic in our dedicated area. At the end of the day, don't forget to get your ice box back.
8 catering areas to appreciate your day in WAVE ISLAND !
Besides our picnic area, our water park offers you 8 dining areas where you can share a meal for lunch or in the afternoon.  Enjoy the asians meals at Snack de la Cascade, or delicious burgers at Fast-food Wiki-wiki.